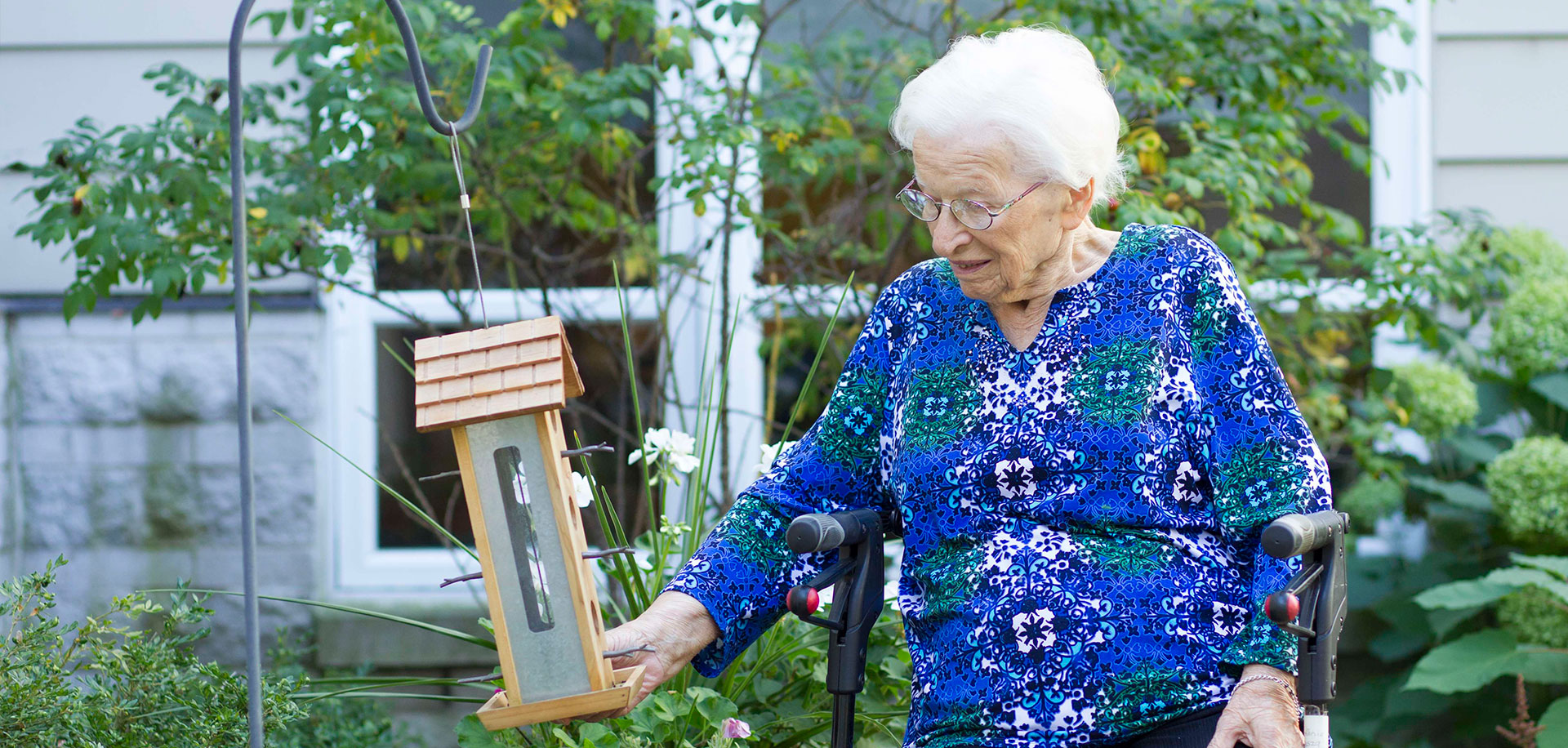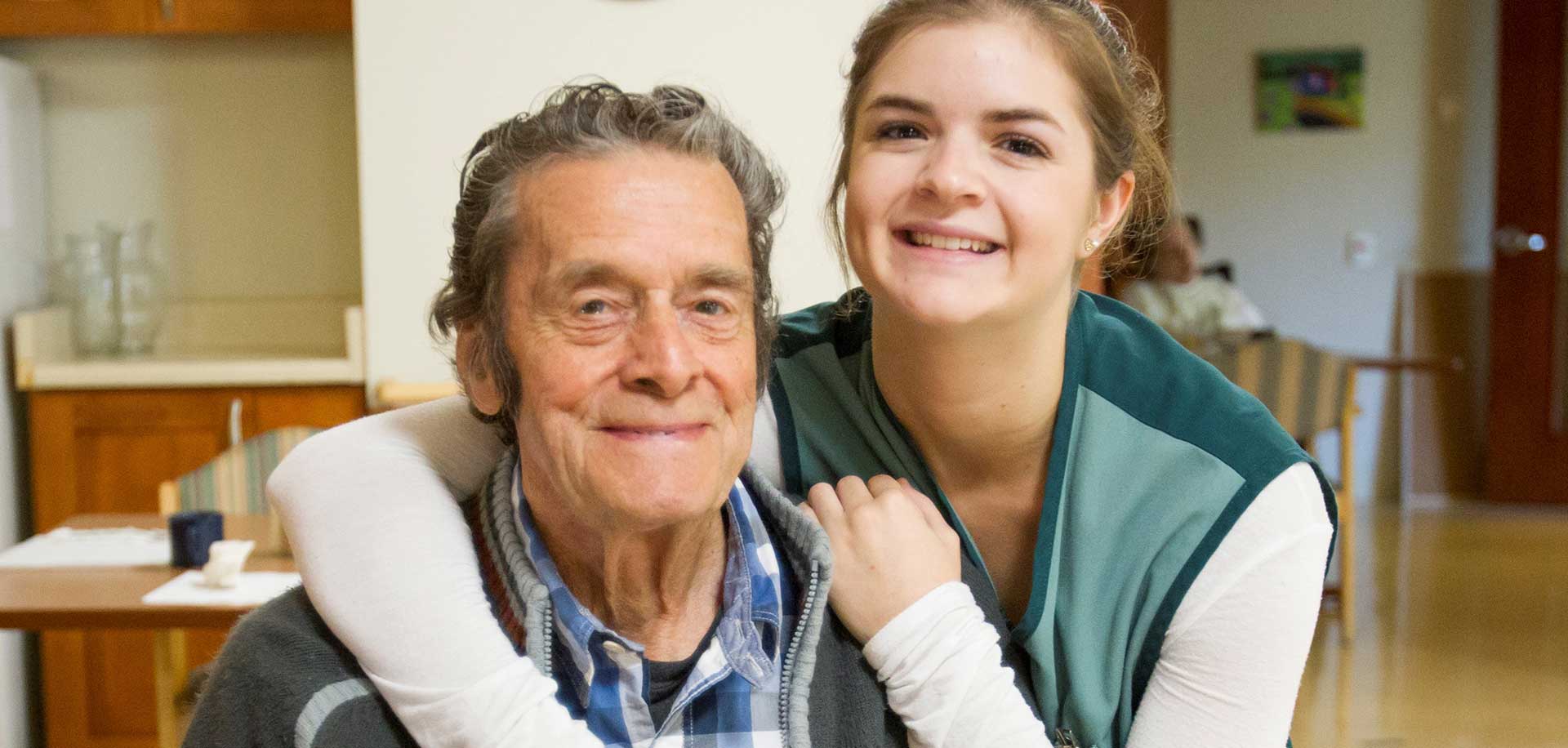 "My mother was reluctant to move to Long Term Care. The staff have made her feel comfortable living here and we feel much better about this choice"

~ Family Member of St. Peter's Resident

"Mom has many social activities to choose from and we love participating with her when we can"

~ Family Member of St. Peter's Resident

"I enjoy being involved on the Residents Council and making decisions"

~ St. Peter's Resident

"My family can visit with me in many different places at St. Peter's"

~ St. Peter's Resident
Welcome to St. Peter's Residence at Chedoke, located on the west mountain in Hamilton.

At St. Peter's Residence we provide a home-like environment for all our residents and family members with special attention to high quality, person centred care. Whether you prefer to socialize in our café, enjoy regular entertainment, or participate in our many recreation programs, there is something for you at St. Peter's. Our highly trained staff deliver care and services in a way that meets individual needs and preferences.
St. Peter's is a Best Practice Spotlight Organization (BPSO)

Best Practice Spotlight Organizations (BPSOs) are health-care and academic organizations selected by the Registered Nurses' Association of Ontario (RNAO) to implement and evaluate the RNAO's best practice guidelines. St. Peter's is committed to continuous quality improvement and is thrilled to work in partnership with the RNAO to ensure the advancement and delivery of best practices in the health care sector and in our home.
Our staff are a group of the most skilled dedicated and compassionate people I have ever had the pleasure to serve with. Despite the current challenges, these committed, courageous and compassionate individuals turn up each day to provide the best care and service possible to our residents and clients. We all owe a great debt of gratitude to each of these truly amazing individuals.
Steve Sherrer
CEO Thrive Group
Latest News
Thrive Group would like to thank our entire community of supporters. We are grateful that you have made room in your hearts to give to "Moving to Make It Happen". Despite some of the challenging weather, our residents, client, families, staff, volunteers and community partners had a fabulous day. We raised over $40,000 that will go straight to good use to enhance our services and programming. We could not have done this without you and are so warmed by your kindness. Thank-you to: Platinum Sponsors
AUDCOMP Information Technology Solutions
Idlewyld Manor Foundation
iPharm Pharmacy
Silver Sponsors Bronze Sponsors Dr. Kanwal ...
Read More
Read More News
Facebook Feed
We serve over 600 clients with a staff of 285. Our wait list is over 800 people. Our roots stem from the Hamilton Cerebral Palsy Parent Council, but we have grown substantially over the past three decades to help individuals not only with cerebral palsy but with any disability, which may include muscular dystrophy, arthritis, multiple sclerosis, spinal cord injury, developmental delay, brain injury, spina bifida, visual impairment, etc. Opening in Binbrook in 1978 with a congregate setting home for 35 adults with physical disablities, we expanded to include seven housing projects, some of which have short-term rental units. AbleLiving also provides outreach services in clients' homes, including both attendant and homemaking services. Our new ReCharge programme offers in-home respite in the Mississauga / Halton regions which enables an individual's regular caregiver an opportunity to take a much needed break from their duties.
"I just love being able to share my knowledge and skills with my colleagues so that together we can make sure we provide the best care possible to all our residents."

~ Ashley Lishman (St Peter's Staff)

"You have very caring staff who understand that so many of the residents are fully dependent on them"

~ Family Member of St. Peter's Resident

"There are lots of activities here and I have made new friends"

~ St. Peter's Resident

"I am a member of the food committee and I really like trying the new options"

~ St. Peter's Resident
Thrive Group Organizations